(617) 482-3333
Brighton Apartment Rentals
View Brighton Apartments For Rent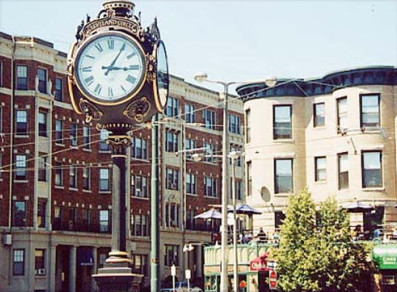 Brighton apartments are in a neighborhood of Boston that you might often hear referred to as Allston-Brighton. Brighton is the area adjacent to the west of Allston. Like its Allston apartment neighbors, Brighton apartments are in an area populated largely by students and young professionals.
There is always something going on around Brighton apartments. The streets, especially Brighton Avenue, Commonwealth Avenue and Harvard Avenue, are packed with restaurants, take-out food joints, bars, lounges, and small live music venues such as Harpers Ferry.
Brighton apartments are in the same neighborhood as parts of Boston College and Harvard University, and are very close to the edge of Boston University's campus. Families living in the surrounding towns of Watertown, Newton, and Brookline may send their children to school at Brighton High School or Mount St. Joseph Academy.
Brighton apartments are closer to a larger number of family homes and apartments than you might find in Allston, and there are many small businesses lining Washington Street through Brighton into Brookline. Brighton radiates out from many Green Line T subway stops. Also conveniently in the neighborhood are St. Elizabeth's Hospital and the Franciscan Children's Hospital.